CPI is encouraging you to participate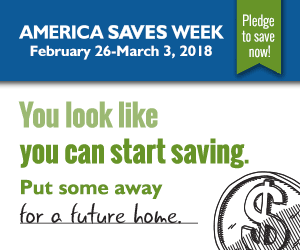 in America Saves Week Now!
June 21 - 24, 2018 Charlotte, NC

a 501( c)(3) corporation.
Accepts tax-free donations to support our Credit Education efforts.
CPI, funded with a grant from the foundation is sponsoring Banzai!
460 Students have signed up for the program!

https://creditprofessionals.teachbanzai.com/
Banzai! is a financial Literacy program geared to teach children life skills.
This programs is FREE to the schools, the cost is absorbed by sponsors like CPI!
We currenty are sponsoring 8 schools
LOCals now sponsoring: Alamo, Tx, Ann Arbor, MI, Indianapolis, IN,
Jackson, TN, Atlanta, GA & Las Madrugadoras, NM!